A clean and tidy environment is a must for a business. It not only provides a healthy working environment to the employees but also plays an important role in impressing the clients that visit your office. It is due to this fact that most of the businesses hire best commercial cleaning services. These services have trained employees who make sure that the floors of the office, washrooms, tiles etc. are cleaned thoroughly. Though you might have workers to do the regular cleaning job, professionals make sure that the irremovable stains are removed, carpets are cleaned, etc.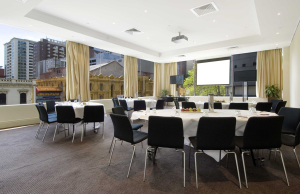 If you wish to ensure proper cleanliness of your organization or building, it is better you outsource the project to a reputed commercial cleaning agency. There are many agencies offering work worldwide. So, you might get confused in selecting the best one. Here are some tips that will help you to zero in on the best cleaning services.
Evaluate your requirements –before hiring a service, it is necessary to know your requirements. Once, you know what type of service you need, you will be able to find the service providers accordingly. Look whether you wish to get the floors cleaned, or carpets cleaned or sanitized or any other service.
Experience –having a look at the experience of the company will help you to a great deal to make sure that they will be able to provide you quality services as per your requirements. A company having experienced professionals will surely deliver outstanding services.
Certification – before hiring any service, you need to check out whether the company is certified to offer services in your area or not. A certified company is reliable and should be hired. Uncertified companies can prove to be a scam.
Insurance –the commercial cleaning service should provide insurance on the services that it offers so that you can rest assured of the damages, if any, caused during the cleaning process.
Check the portfolio –you can check the past projects handled by the commercial cleaning company. You can also talk to the previous clients of the company and know their reviews about the service provider. If the reviews are good, you can consider hiring the service provider.
Get quotes – most of the service providers offer online quotes to the customers. You can get quotes from different companies that are reliable for the work that you wish to get completed. You can compare the quotes from different companies and finalize the one that offers quality services at affordable prices.