Restaurants are among the best examples of businesses that need to use Commercial Cleaning service Melbourne. Their size is usually not enough to justify investment in any solution that implies cleaning by own staff. Basic daily cleaning duties are always done by the staff, but every major hygiene task requires attention.
Dealing with served foods means that high standards regarding hygiene are required. Most stains and other unclean remains from food left on floors, furniture, table covers and kitchen appliances quickly become source of fresh food contamination. That is why it should be cleaned thoroughly, and hiring a professional service is the best option.
Most restaurant staff are dealing directly with food. Regardless they prepare meals or just serve them, it definitely implies that it's not the best to require from them to do cleansing between two tasks of dealing with food.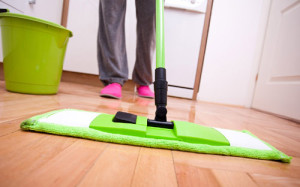 Imagine going to a restaurant, may it even be an inexpensive fast food outlet – to see a waiter serving you straight after finishing his weekly toilet cleaning duty. Most people would be disgusted, and even if they don't show it in any way, it's almost certain that they are, and that it's very likely their last visit to that place.
Hiring own cleaning personnel is not justified by the size of any restaurant. And if it is a chain of restaurants, looking to have a cleaning unit to maintain all the branches it will require getting a vehicle for them. It is clear that hiring commercial cleaning service is always a cheaper option.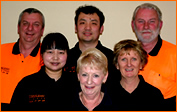 Restaurants can also have mishaps when food spills, either by staff or guests, involving greasy and spicy foods that are very hard to be thoroughly removed from carpets, table covers, kitchen appliances etc. While the food is easy to remove immediately, stains remain and require additional attention by staff. Staff will not have time to deal with it, but it would need to be removed instantly, so the guests couldn't see it. That is why a cleaning service should be called right after something like that happens.
For a customer, hygienic standards in restaurants are equally important as food and overall service quality. Windows, glass doors, floors, the bar, sanitary rooms – it is all what many customers would have a look at when making a decision whether to visit that restaurant again or not.
An ideal solution is to hire a commercial cleaning Melbourne service which offers daily, weekly, monthly and quarterly cleaning options, along with urgent cleaning after incidents such as food spill, broken glass.