GENERAL OVERVIEW OF COMMERCIAL CLEANING SERVICES
Cleanliness is an integral doctrine and part of almost all the cultures. To keep ourselves and the surrounding clean is one of the foremost natural tendencies of every normal human in this world. Despite this fact we as humans consider cleaning as an evil task because it involves dirt, at times blood and even smelly shits. Commercial cleaning services have grown to the extent that they are called and referred to as an industry now. How to hire the right personnel and the rates or salaries to offer them is quite an art.
Features of specialized commercial cleaning services:
Experience and hiring are two key basic features of commercial cleaning services. It is as simple as experienced consultants and supervisors will come up with best strategy to fixate the trials and errors in the industry. It is mostly misunderstood that this field does not require experience. It is absolutely out of question to make a person who doesn't have the ability to take charge on others, the caretaker of all the issues which persist in this field or industry.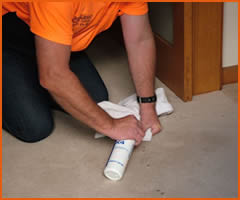 Why to hire commercial cleaning service providers?
There are moments in one's life where it is not possible to control the situation. In those conditions, these commercial cleaning services provider plays a very important role in the society. Some basic points why commercial cleaning service providers overshadow its advantages on us are as follows:
This is one of the foremost advantages of hiring a commercial cleaning service provider. Scheduled and timely cleaning brings the entire office, hospital or industries work in harmony. It is equally important to co-operate and work along the fixed timings of cleaning the rooms etc.
Why do you think we go for commercial cleaning service providers? Apart from other key points, experienced profile also makes the importance of the company which offers the services. It is not your headache to train them and wait for the productivity. The entire hassle is on the service providers head and you get your job done without any pressure or tension.
Mutual understanding makes work easier:
It is rightly said that when things are mutually decided, it takes less pain to undergo situations which may affect your work. Likewise, when you mutually decide with the supervisor how you want things to be handled, it becomes easy for you and the supervisor to get things done within no time.