To clean shower-door: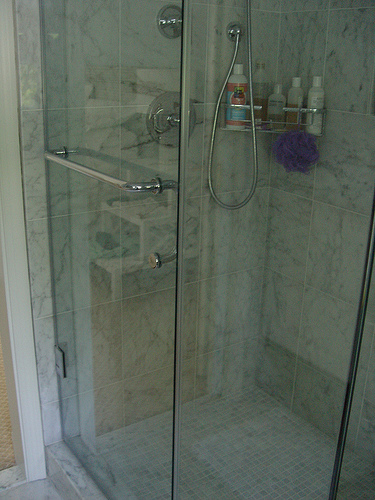 Based on just how terrible it is a combination of white vinegar with water ( 1 :1 ) is an excellent solution to get rid of water stains .
In case it is awful you probably should have an acidic based solution to remove . Vinegar is lightly acidic therefore it can remove just a lot . Visit the local janitorial provide shop and then get acidic based shower room cleaner and also let them know what you will clean up . You will have excellent results .
Remember to put on hand protection and follow safety guidelines on the bottle to use and dealing with .
You should begin from the bottom of the doors to avoid streaks from developing from the acid clean .
In case you are living in a place where you have hard water in that case hang and apply one small plastic material squeegee in the shower then give the shower-door and speedy wipe down in the end of every shower .