"Being a Commercial Cleaner is not an important job; I don't want to do something that doesn't make a difference."
Hold it right there! Just because Commercial Cleaners don't have their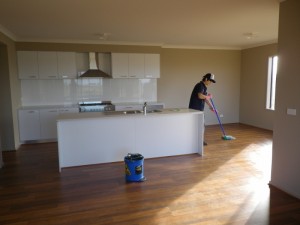 own reality TV series doesn't mean they aren't important. If anyone ever doubts the value of their friendly office cleaning staff, they should imagine the fallout of flu season if there were no professional on hand to clean the doorknobs, desks and other surfaces that transmit illness-causing bacteria.
Without Commercial Cleaners and other cleaning professionals, we would probably be sick more often, less productive, have more accidents and generally be surrounded by a constant build up of grime. That's why even if you don't become a Commercial Cleaner, you should be sure to thank the ones that you probably see every day.
Many companies take short cuts in keeping their business and office spaces clean. It is a cheap and dangerous short cut. There are two ways this happens.
The first one is that they get their own employees to do the cleaning for them, so all the time they spend cleaning is money lost to the business for those not doing work. They also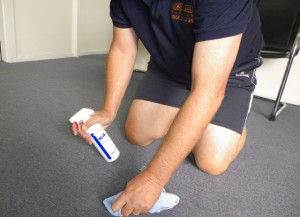 are not experienced commercial cleaners so they probably will not do a very good job. They will miss some important areas and not use the right equipment to sanitise and deodorise different areas and services. On top of this, they may begin resenting cleaning as being part of their job, because they never saw this on their job application when applying!
The second way this is done is by not cleaning at all, leading to a very unsafe working environment.
Career Paths
Commercial Cleaner staff supervisor
Maintenance worker
Similar Positions
Maintenance worker
Landscaper
Grounds maintenance worker
Maid
Extra Perks
Flexible hours
Staying active while you work