In today's times, people and office owners are moving from apartments, homes and offices on a regular basis. Moving in and out of accommodations can be quite a stressful affair with a lot of things to be looked over within a very short time. One of the major items on the things-to-do list is cleaning the premises before moving in or moving out. However, this item can be assuredly ticked off the list, nowadays, with the availability of professional cleaners to do the job.
Why are Professional Move-in/out Cleaners needed?
The professional cleaners play an important role in the cleanliness aspect of the property in question, irrespective of whether it is rented or owned. In case of rental accommodation, the recovery of security depo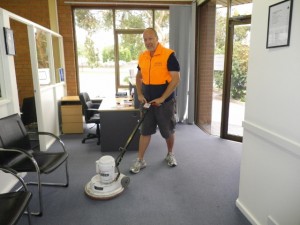 sit depends on the property's shape as to whether there have been any damages or any build-up of dirt or grease and so on. The property has to be in a very good and clean shape before it is handed over and it involves a lot of hard work. This is where the professional cleaners come into the picture and make the property spick and span. They clean the floors, windows, bathrooms, kitchen with all its items such as range hood, stove and refrigerator and so on. If the unit included furniture, upholstery, carpets then they are also are steam cleaned.
Moving in and out is made hassle-free with the coming of professional cleaners.
How do the professional move-in/out cleans prove beneficial?
The housewife and the business owner alike are greatly benefited from the services of such professional cleaners. Following are some benefits obtained from them:
Latest Cleaning Equipment
The experience and expertise of the professionals can never be replicated by the housewife or business owner's staff. Dry, steam and foam-based cleaning equipment used by them is highly effective in doing its job without causing any harm to the items cleaned. Such high-tech equipment is beyond the reach of ordinary individuals.
Affordable Costs
Compared to the quality of services offered, the costs charged are pretty reasonable. Moreover, the individual can tailor his own package of services needed and pay for them alone. Monthly discounts or other schemes are also available and these can further reduce the prices.
Trained Professionals
The staff hired at the professional cleaners are all trained as per the relevant industry requirement. The cleaners have obtained training and certificates which assure the user of high quality service always.
Hence, now onwards, each individual who wishes to move in and out of any property can leave his cleaning-up worries far behind.