If you're reading this blog then you're possibly considering employing a office cleaning company. Our aim is to give you some insight into potential pitfalls and give you as much knowledge as possible to make the task easier.
Insurance – there is sometimes a tendency to dispense with Liability Insurance and some companies deem it unnecessary and very expensive. Ask for a copy of the insurance schedule – every company should have it and a bona fide company will not object.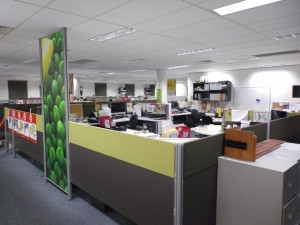 No guarantee – avoid companies that don't offer a guarantee. Reputable companies are always happy to guarantee their work… here at moirs we have a "we get it right or we do it again for free" guarantee on all our work
No testimonials – the best indicator of a companies ability to provide a 1st class service is past performance. Avoid companies that are unable to provide you with lots of testimonials – it's never good!
Absence / Holiday cover – What happens when your cleaner is on holiday or unwell? Do you get a replacement or do you have to do the cleaning yourself. Make sure you don't accept a "hit & miss" service. Your office cleaning company should offer a service and not just a cleaner.
Trustworthiness – All of the above contributes to this but you should ask for references too. Any reputable cleaning company will have current clients that are happy to speak / email with potential clients. You should also be very wary of signing a contract straightaway and it is perfectly acceptable to ask for a trial period.
Hope this is helpful and good luck in your search.. and for the avoidance of doubt we are happy to do all of the above!